Homemade – how to wrap gifts in a unique way?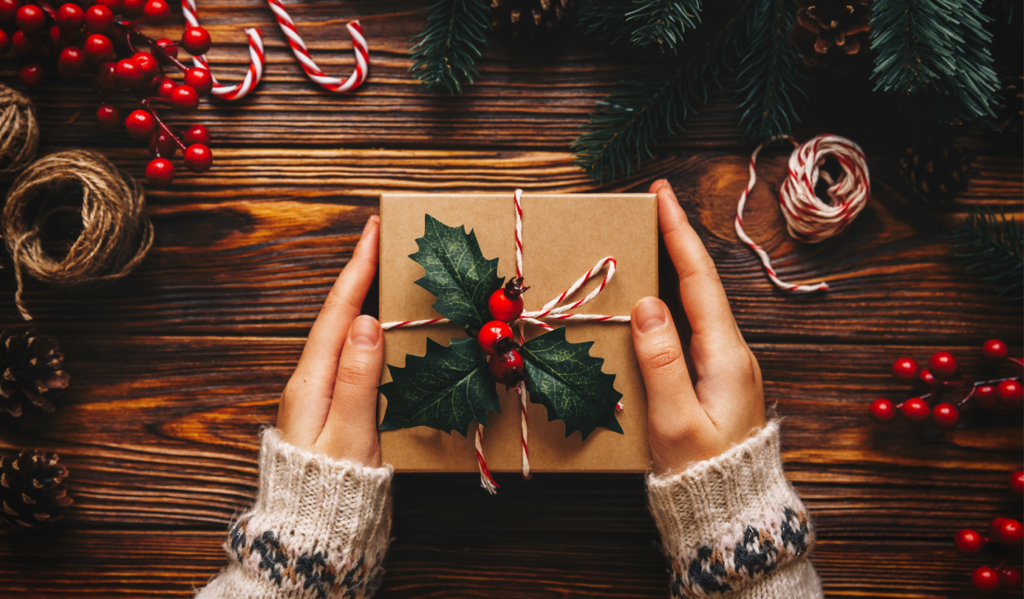 Traditional gift wrapping, i.e. classic coloured bags or wrapping paper with Christmas patterns, often ends up in the trash right after Christmas, which contributes to the growing problem of waste disposal. Meanwhile, there are homemade and eco-friendly ways to wrap presents. Want to find out more about them? Check out our article.
Creative ways to wrap gifts for your loved ones
Christmas is a special time of the year when we traditionally give presents to our loved ones. You probably spend a lot of time thoughtfully planning gifts for family and friends, so it would be a shame for those presents to end up in completely random packaging – especially as this element can tell the recipient how important they are to you.
Sometimes eco versions of various products are wrongly associated with high prices – we want to dispel that myth! Remember that the most environmentally friendly items are the ones you already have at home. They can be turned into real miracles. The Internet offers easy ways to make DIY packaging – depending on your level of manual skills, you can choose basic versions or get creative and make artistic packaging.
Upcycling – what is it? The best zero waste ideas
The mysteriously sounding term 'upcycling' is one of the forms of waste processing, i.e. recycling. What makes it different from other methods? It results in products of higher value and quality than the original material. Act today with tomorrow in mind – prepare a box, drawer or folder where you will put away potentially useful items throughout the year, which you will then repurpose into something special. What's worth collecting and how can you use these items later when wrapping gifts? Here are some nifty tips:
Classic kraft paper and cellophane
Here is a real classic, the paper in which parcels, packages and purchases are often wrapped. Do you order food for home delivery? Then you probably have a lot of paper bags with handles. On their own, they may not look very attractive, but if you cut them up carefully and then glue and paint them, you can create small, adorable packages.
Velvet tissue packaging
Wrapping irregular shapes in paper is no easy task, so why not help yourself by using a rectangular box. Use our tissue boxes to make the job a little easier. Depending on the size of your gift, you can choose the classic cubic version or the slightly bigger travel box. The sides of the cardboard boxes can also come in handy when creating decorations on other packages.
Paper towel tubes
If you're trying to pack soft items like a scarf or socks, it's a good idea to tightly roll them up and place them in a Velvet paper towel tube. They're very well made so they won't fall apart during transport. This way, you can quickly wrap it with any paper or packaging film, tie both sides together and create a cute candy-shaped package that looks like a traditional Christmas cracker.
Shoe boxes
Boxes decorated with festive symbols can cost a lot, but they make packing a lot easier. Of course, you don't need the "ready-made" ones – simple shoe boxes will do just fine. All it takes is a little imagination and enthusiasm to decorate them in an interesting way.
Pages from outdated issues of newspapers and calendars
Pages from newspapers and calendars can also be of use. Daily newspapers published on grey paper in large sheets are a fantastic choice. They look great on their own but add a festive touch (e.g. a red ribbon) and you've got a beautiful Christmas gift packaging. Large wall calendars are also a good option for packaging material.
Handcrafting – a gift in a gift
Can you crochet or knit? Use your talent to make gifts for your loved ones even more special. Knitted sacks to pack small gifts are a brilliant idea. And if you have a knack for handling heavier tools, homemade wooden gift boxes can be the perfect solution. This is what we call a 2-in-1 option for attractive gift-giving.
The most beautiful decorations for your packaging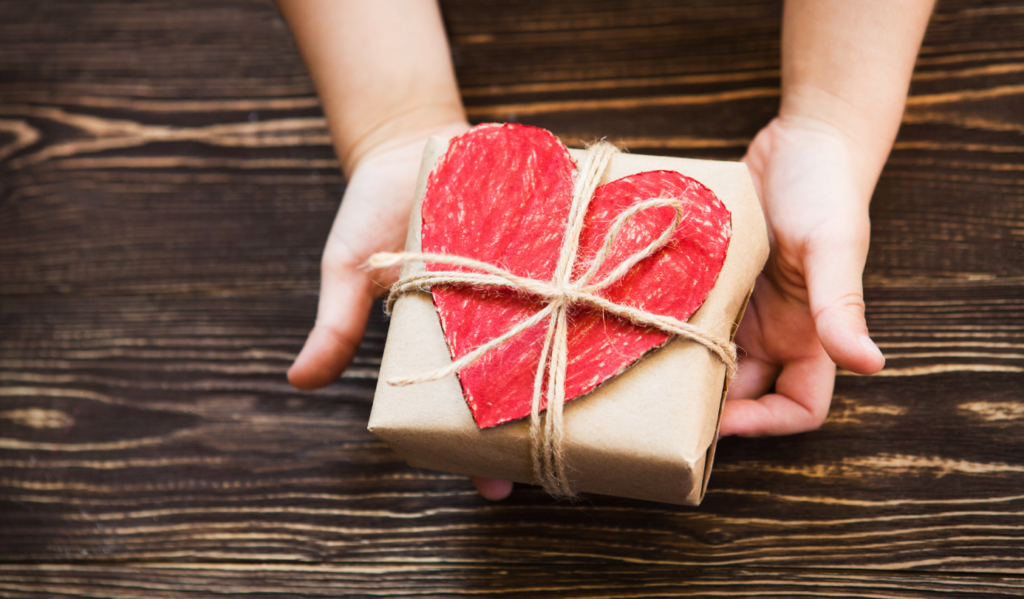 Ready-made packages manufactured from eco-friendly materials don't have to look dull. Use colourful elements to decorate them in an eye-catching way. How can you do that?
Ribbons and yarns
Red, bottle green, striped and silver – satin ribbons are very Christmas-y! Turn them into neat bows but make sure that they can be easily untied and reused later. You can do the same with thick yarn, wrapped several times around the package.
Hand-painting and decorating paper and boxes
This is the moment to express your creative side. Use paints, pastels or colourful spray paint to decorate the paper in a beautiful way. If you're worried about the result, use templates cut from Velvet tissue boxes! How about stars or Christmas trees?
Gifts of nature as beautiful decorations
To make the packaging even more attractive, you can attach a needle branch (e.g. a piece of fir or spruce), dried orange slices and a cinnamon stick with a ribbon, string or safety pin. This will create a one-of-a-kind mini Christmas decoration.
All it takes is a bit of creative effort and a little time to create gorgeous, unique gift wrappings. Before you go shopping for packaging film, check if you don't already have a ready-made set at home. It's a great way to reuse materials and it's also fun and rewarding.