NEW VERSION OF VELVET COTTON PADS
We are pleased to inform you that a LIMITED EDITION OF VELVET COTTON PADS 120 PCS in new colourful packaging with positive slogans has just landed on shop shelves!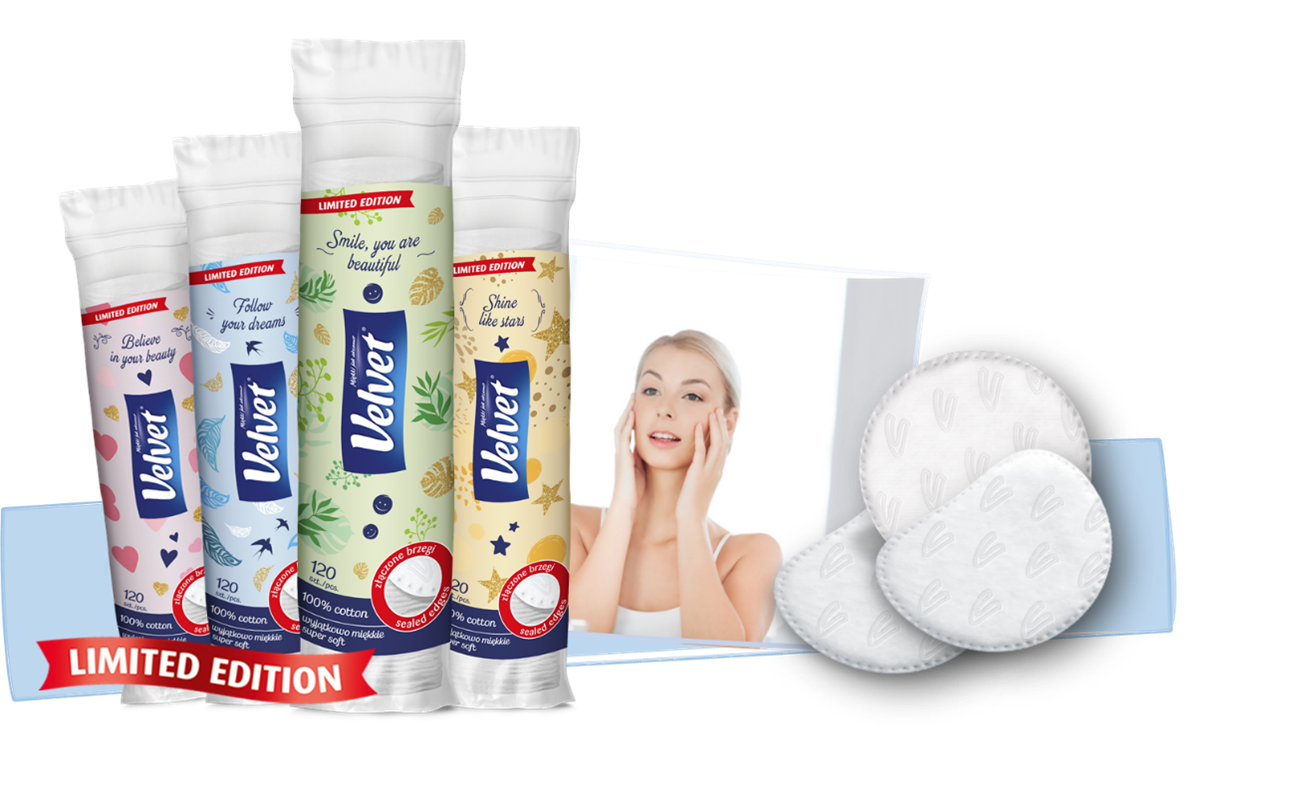 LIMITED EDITION COTTON PADS 120 pcs are standard Velvet cotton pads made of 100% cotton, which are additionally supplied in colourful bags! Each pack contains 120 soft and gentle round cotton pads with characteristic V-shaped embossing on top of each pad. What distinguishes this product is perfectly connected edges, which protect the product from coming apart during everyday beauty treatments and prevent troublesome little "balls of cotton" from being left the skin 🙂
The new packaging of Velvet cotton pads features not only four pastel colours, but also short slogans with different sentences, so that every customer can choose something for herself. The short sentences are a perfect way to boost your mood – because nothing makes your face as radiant as a beautiful smile on your face! 🙂
The packaging is equipped with a convenient string for hanging the pack anywhere in the bathroom and a perforation hole on the bottom of the "tube" for easy removal of the pads from the pack. Hypoallergenic product, dermatologically tested.
Choose the packaging that you like best, or go for a design that suits your bathroom!
Beauty is in all of us!