A new series of tissue in a box NATURE that will fit into your rooms
Meet Velvet Tissue in 4 new graphic designs of the Nature series. Thanks to them, you can be even closer to nature in your own home!
Our new Velvet Nature Tissue are a nod to those who want to be closer to nature and want to be more eco-friendly. Velvet Nature replaced one of our earlier series – DREAM. Here's what sets them apart from our other tissues: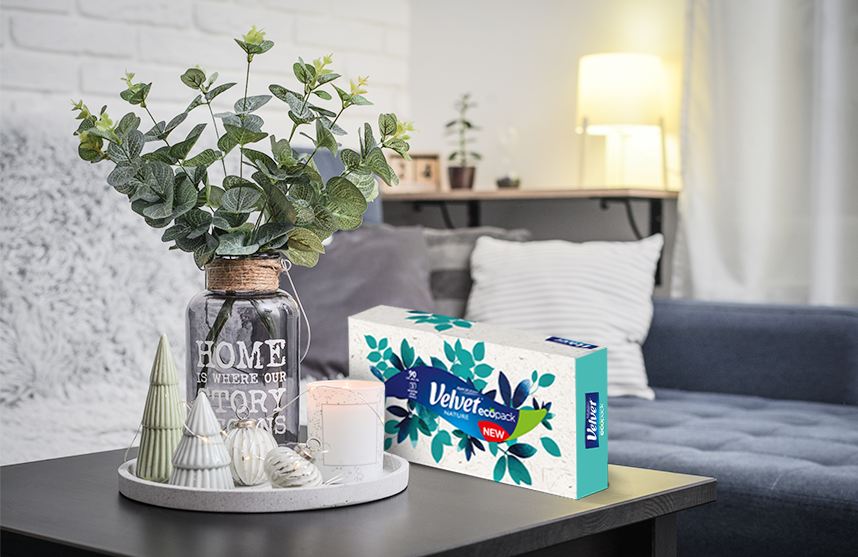 Velvet Nature tissue have a more minimalistic and subdued print, compared to our other series. So they are perfect for people who do not like too intense and expressive patterns.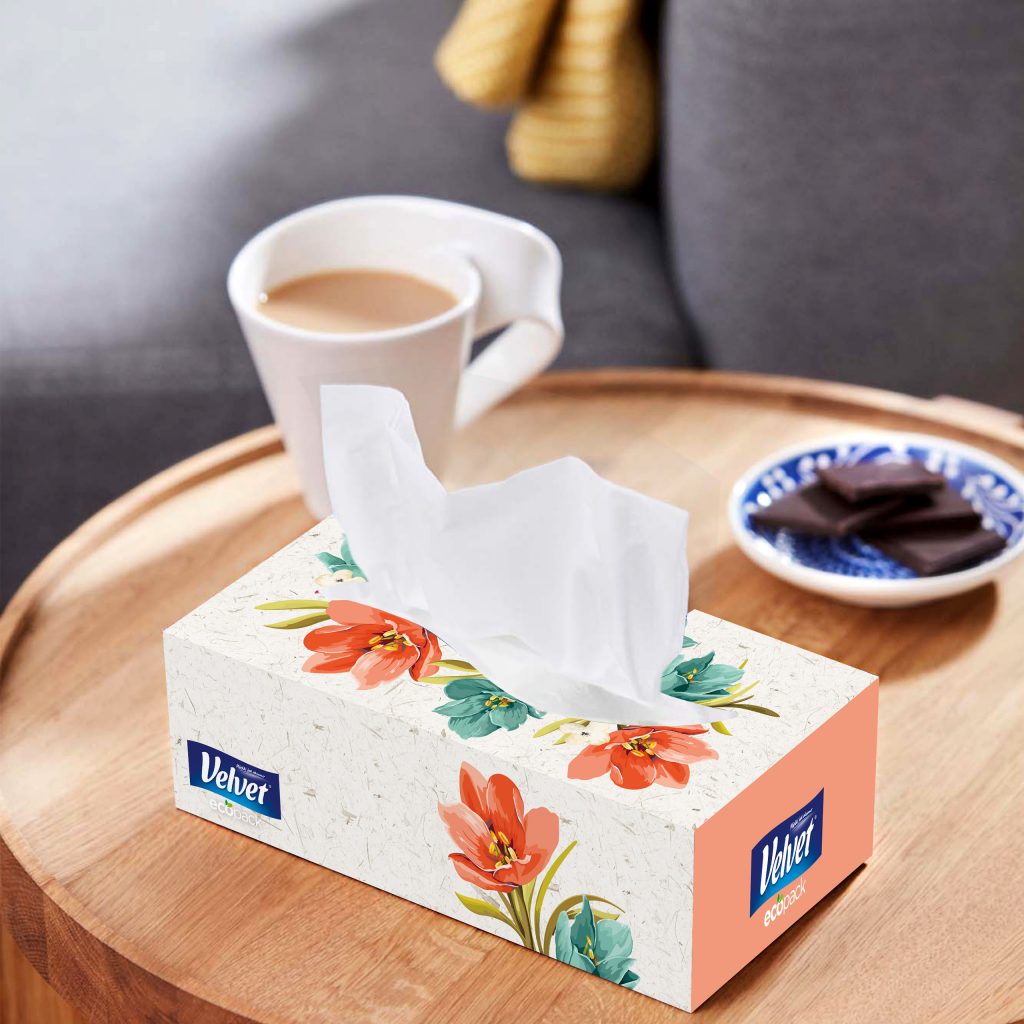 Less prints and intense colours also mean more versatility. This makes it easy to fit Velvet Nature tissue into any kitchen, bathroom or bedroom.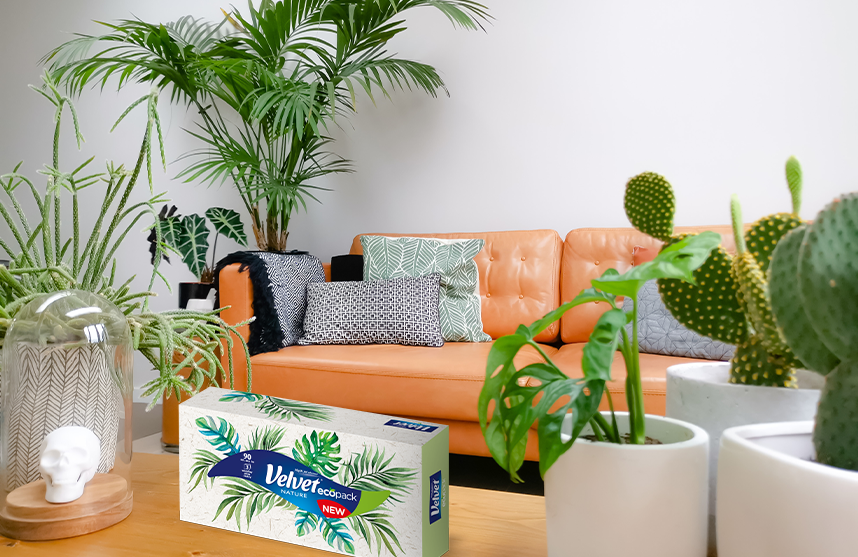 More subtle prints also mean less paint used. That is why Velvet Nature new packaging is even more eco-friendly and environmentally-friendly!
Eco design perfect for your interior
Wondering what interiors will  Velvet Nature tissue box suit best?
In fact, with their minimalist design, they can be a decorative element of any room in your home. Moreover, they suit rooms decorated in any style – boho as well as glamour, classic or retro. Velvet Nature tissue are perfect for subdued, classic home interiors, bringing an atmosphere of relaxation and a sense of closeness to nature into any home.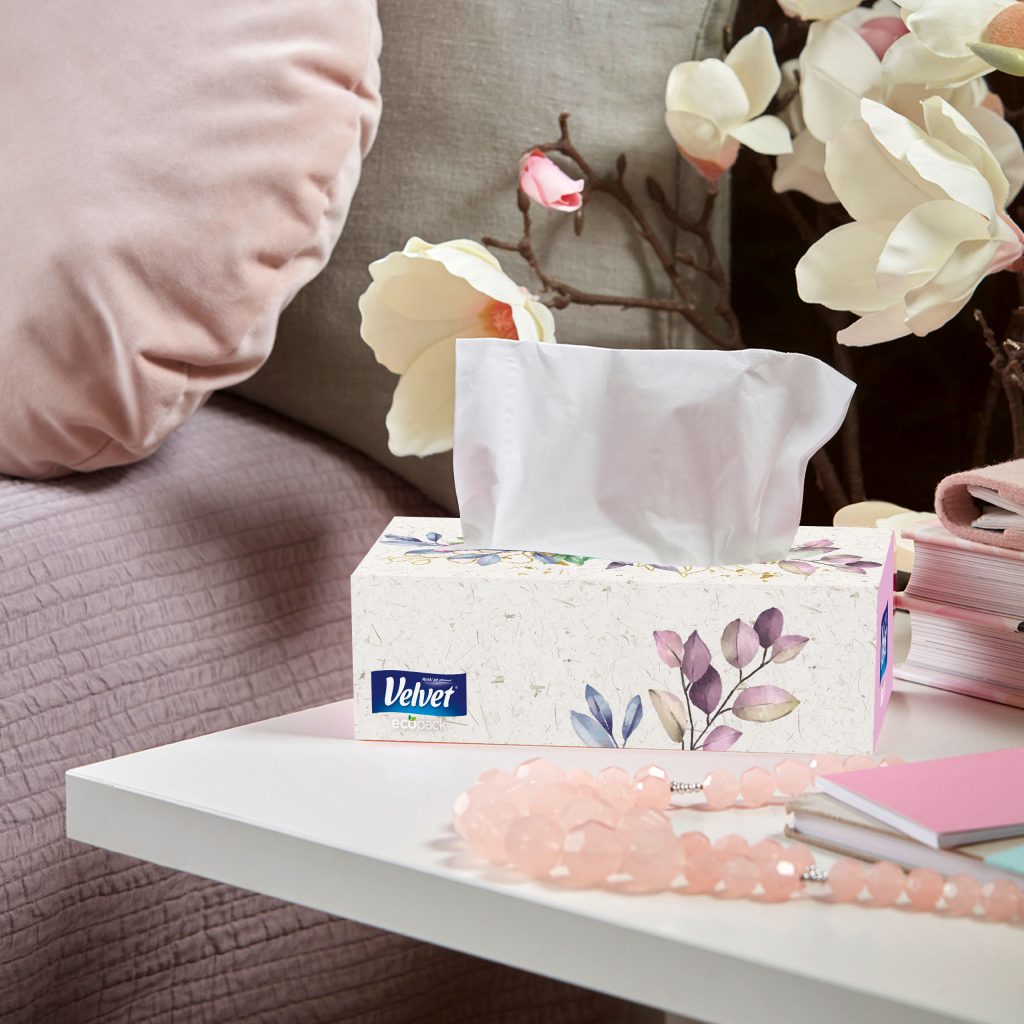 Advantages of Velvet Nature tissue
Minimalist, delicate design and a sense of closeness to nature are just some of the many advantages of our tissues. However, there are more reasons why you should have them in your home:
Velvet Nature tissues are made of three layers of soft tissue paper made of 100% cellulose, thanks to which they are extremely absorbent and durable, providing comfort during intense runny nose.
They are PZH certified.
They have nature-friendly packaging suitable for 100% recycling – an opening without the foil insert, cardboard boxes made of recycled cardboard covered with water varnish and made of raw materials from certified sources only.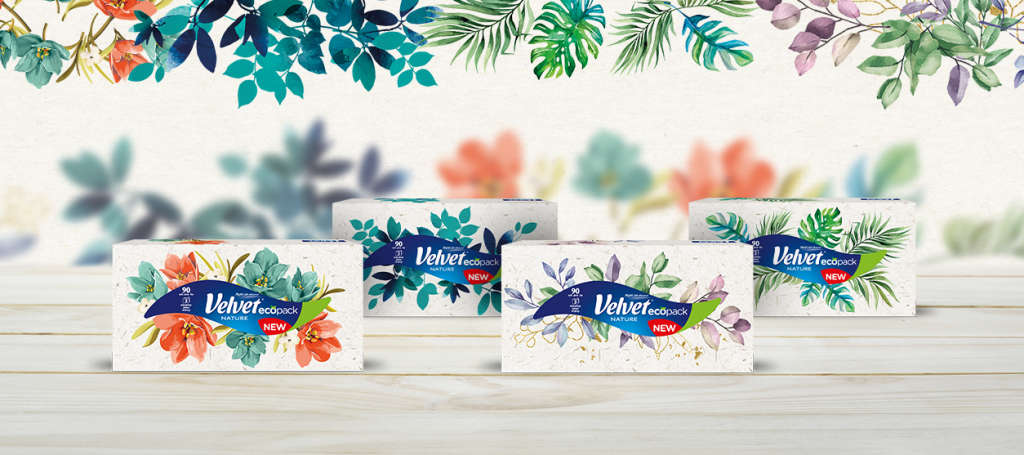 Bring an atmosphere of relaxation and closeness to nature into your home with the new Velvet Nature Tissue and enjoy comfort in every situation!
#tissue #news