Award for Velvet Facial Tissues – 120 pcs.
It gives us great pleasure to announce that Velvet 120 facial tissues were awarded the FMCG & Retail Golden Innovation 2020 award during this year's Innovation Day in the category:

FMCG & Retail Golden Innovations is the most prestigious consumer-based competition and the most important event on the Polish market. It distinguishes products, services and technological solutions that revolutionize our approach to shopping, make the FMCG market more attractive and, through innovation, directly influence consumer behaviour.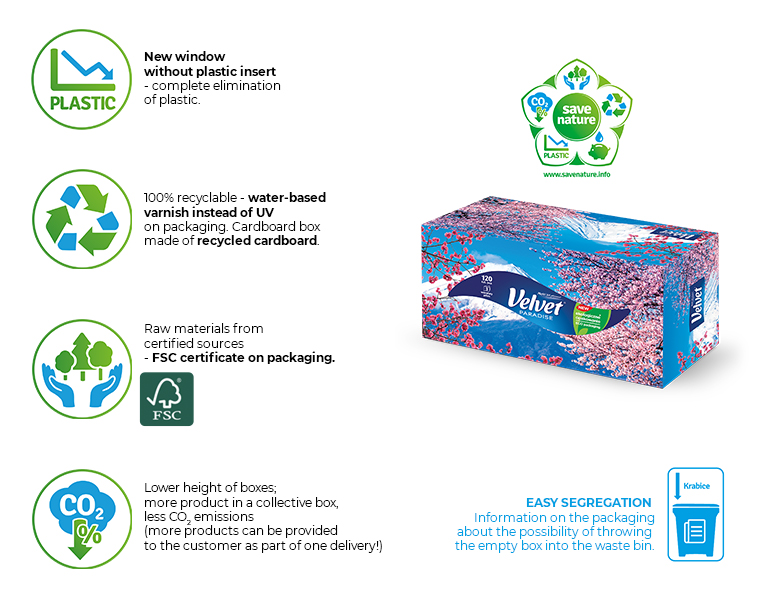 Most of you probably already know that Velvet wipes are not only a product of the highest quality, but they also feature environmentally friendly packaging: no plastic insert in the window, no glossy UV varnish on the boxes and no unnecessary empty space in the boxes!
We made all these changes for a reason!
After use – you can easily dispose of the empty cardboard box in the blue PAPER waste bin!
We are happy that you can see and appreciate the changes that we have made to our products and that we can continue developing – for you