Success of Velvet Intima moist paper
Does the Velvet Intima moist toilet paper fit into a woman's world? Of course, there is no doubt about it! And now we have additional evidence for that! Velvet Intima paper won the title and statuette of Super Product 2019 in the category of hygienic products at the 13th competition organised by "Świat Kobiety" monthly magazine!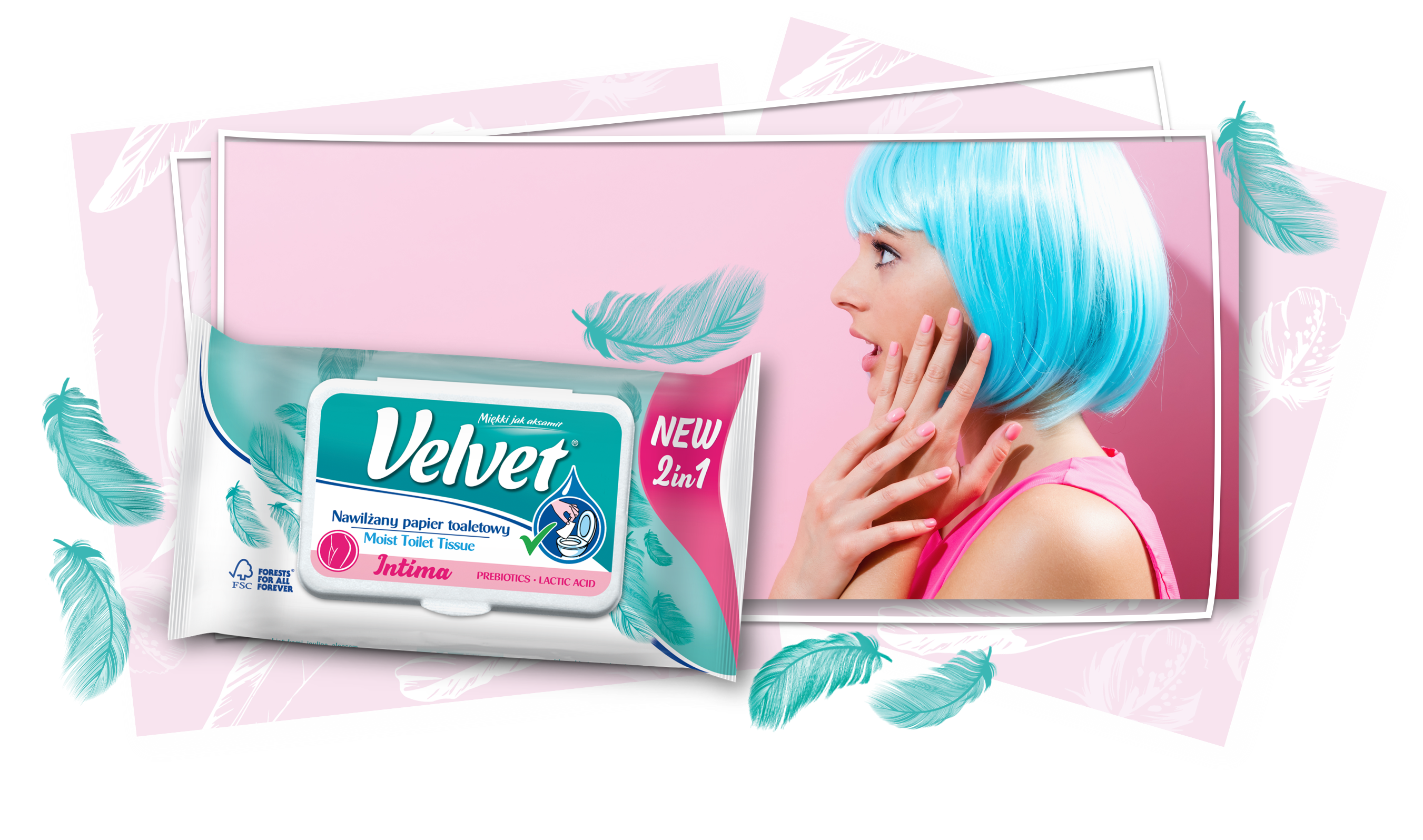 This unique product, created for the convenience, cleanliness and everyday comfort of women, was recognised by a group of truly exceptional ladies. Apart from experts and the team of Bauer Publishing House editors (owner of "Świat Kobiety" monthly magazine), the jury of the competition included, among others: Katarzyna Dowbor, Grażyna Wolszczak and Małgorzata Ostrowska-Królikowska. The competition assessed the quality, usability, aesthetics and innovation of products in various product categories relevant to women. Just like every year, the competition included market novelties, i.e. products that appeared in stores last year.
We are pleased that our youngest variant of moist toilet paper, Velvet Intima, since May 2019, has won the jury's recognition, winning the title of Świat Kobiety Super Product. This award only confirmed our belief that the flagship features of the 2-in-1 product are suitable for everyday hygiene and intimate care and meet the needs of Polish women. Velvet Intima with a special formula with a subtle fragrance, enriched with lactic acid, prebiotics, inulin, panthenol and aloe vera extract, is useful not only as moist toilet paper, but also as intimate wipes. The package with a convenient flap contains 42 sheets of paper that can be flushed down the toilet. We encourage you to try out our – now definitely – a SuperProduct!