Duet Satisfaction. Experience the new hygiene standard!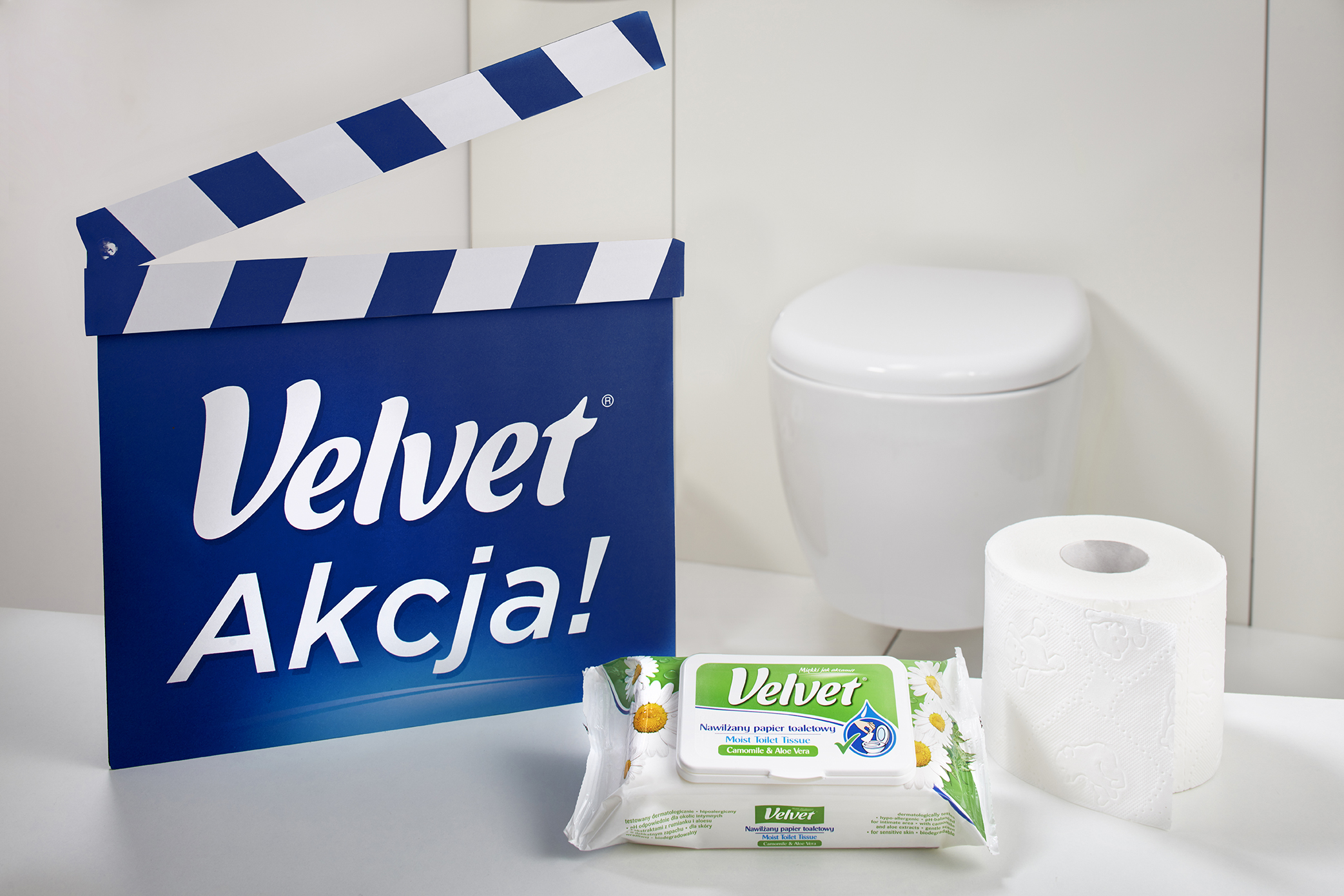 Duet Satisfaction is a combination of two Velvet toilet paper products – dry and moist – that will redefine the meaning of the words "comfort" and "freshness". If you've seen the video below or had a chance to try both products – you'll know what we mean! 🙂 Dry and Wet are two products that act as agents fighting in the service of everyday hygiene. The former is an old-school advocate, while the latter is fond of innovative techniques. Seemingly they have little in common, yet together they form a powerful team, known as Duet Satisfaction, which ensures 100% cleanliness and freshness after every visit to the toilet. They work best together, so use traditional dry toilet paper with Velvet moist toilet paper. These two should be a permanent addition to your bathroom!
Why should you choose the Duet?
Traditional dry toilet paper in a roll is undoubtedly reliable and effective, but combining it with a moistened product provides an incomparably better result, giving you a feeling of instant freshness and cleanliness. You can flush Velvet moist toilet paper down the toilet just like regular dry toilet paper without worry. This makes it different from wet baby wipes or make-up removal wipes which, due to their synthetic fibre content, should end up in the mixed waste bin. Velvet moist toilet paper is produced from a soft biodegradable and flushable non-woven material, made from 100% natural cellulose fibres. This ensures that the paper sheets break down in the sewer system without the threat of clogging the toilet. Moist toilet paper is a product which you can easily take with you to work or school, i.e. wherever the feeling of comfort is particularly important to you. Due to its handy and discreet packaging with a convenient flap, the paper is perfect for all outdoor activities, such as out-of-town trips, training sessions, camps and camping trips – you can easily stow it in your backpack or handbag. Above all, moist toilet paper is a product you should have in your bathroom alongside your regular roll – wet cleaning is much more effective and will give you that special feeling of freshness and confidence. And you can simply throw the used sheet into the toilet.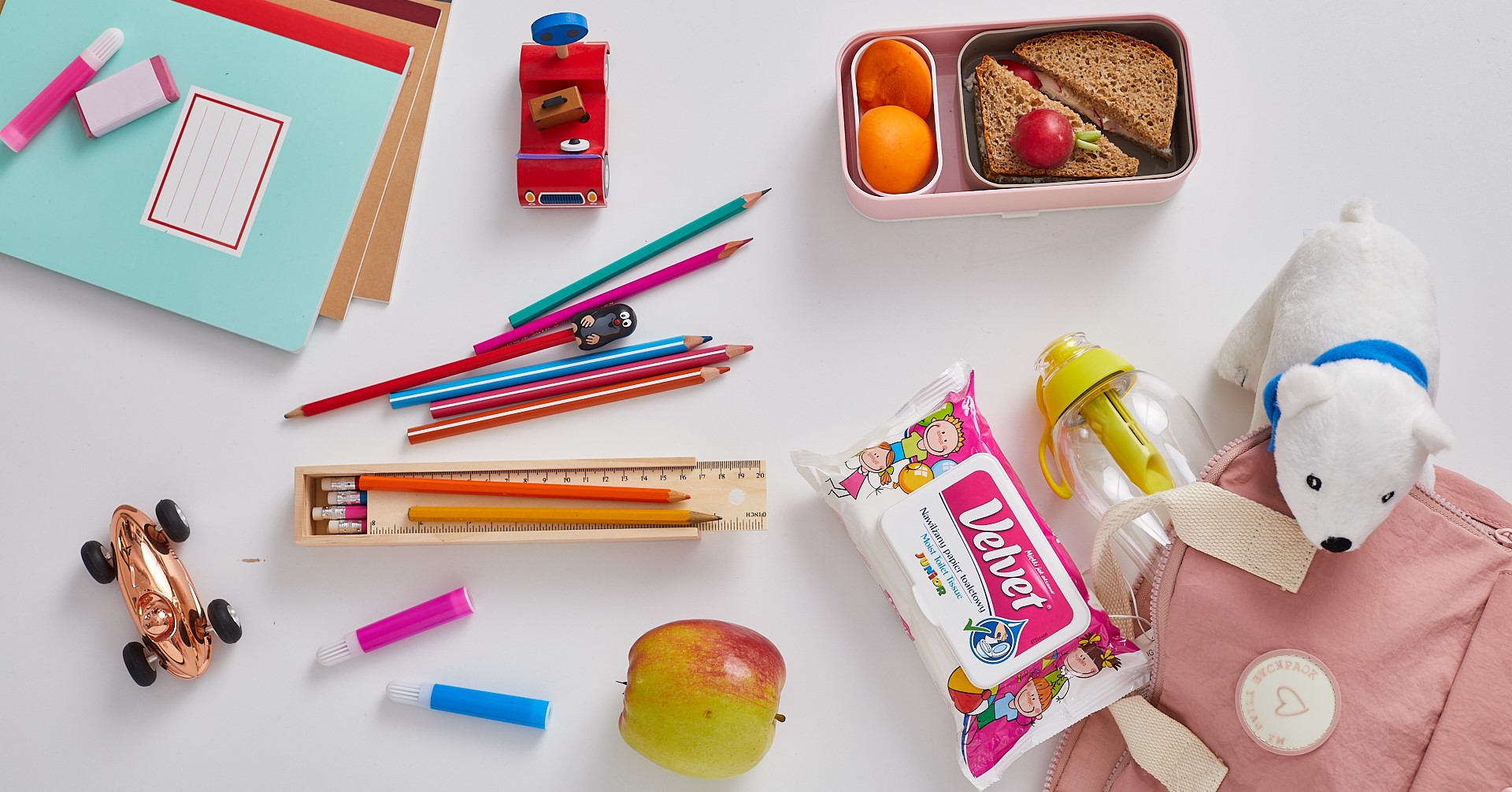 Duet Satisfaction for the whole family
Velvet moist toilet paper is perfect for everyone – adults and children alike. You can choose from four unique options!
Pure – is a universal, gentle version of Velvet moist toilet paper dedicated to sensitive skin that cleans gently and effectively like water. The hypoallergenic and fragrance-free formula ensures that this product will satisfy those who prefer the simplest solutions.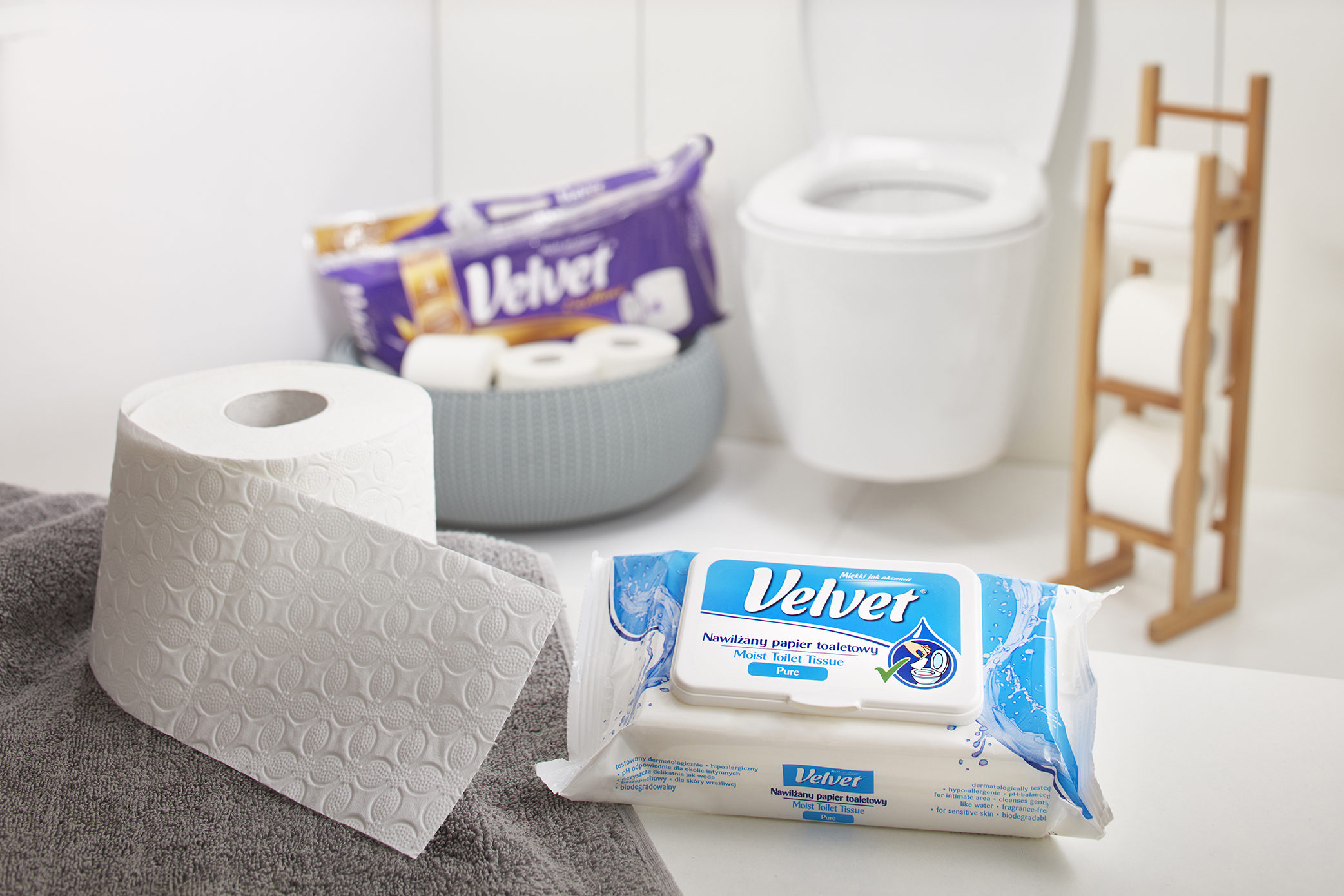 Intima – a gentle version of toilet paper designed especially for women. You can easily replace intimate hygiene wipes with this 2-in-1 product. The special cosmetic formula includes ingredients such as lactic acid, prebiotics, inulin and panthenol, thus giving you comfort, refreshment and a feeling of gentle care.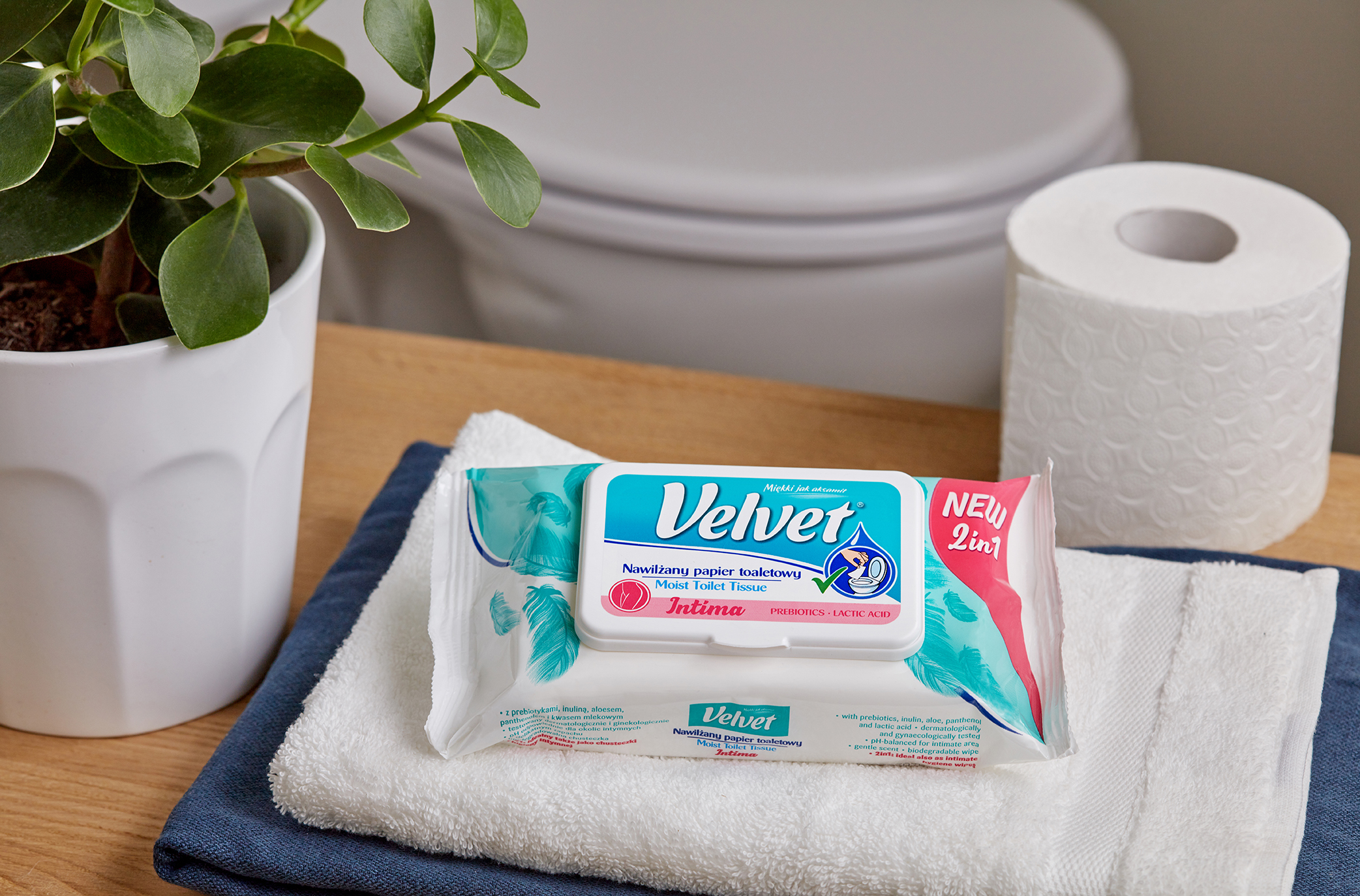 Junior – this version of moist toilet paper has been created with the youngest children in mind. The colourful packaging is easy to handle and the pleasant peach scent will encourage kids to learn how to use the toilet on their own. Moisturised, soft sheets do not irritate children's delicate skin and remove the problem of dispensing the correct length of paper on the roll. The Junior product is an ideal transition from baby wet wipes to traditional dry paper. With this product, children will learn proper toilet habits.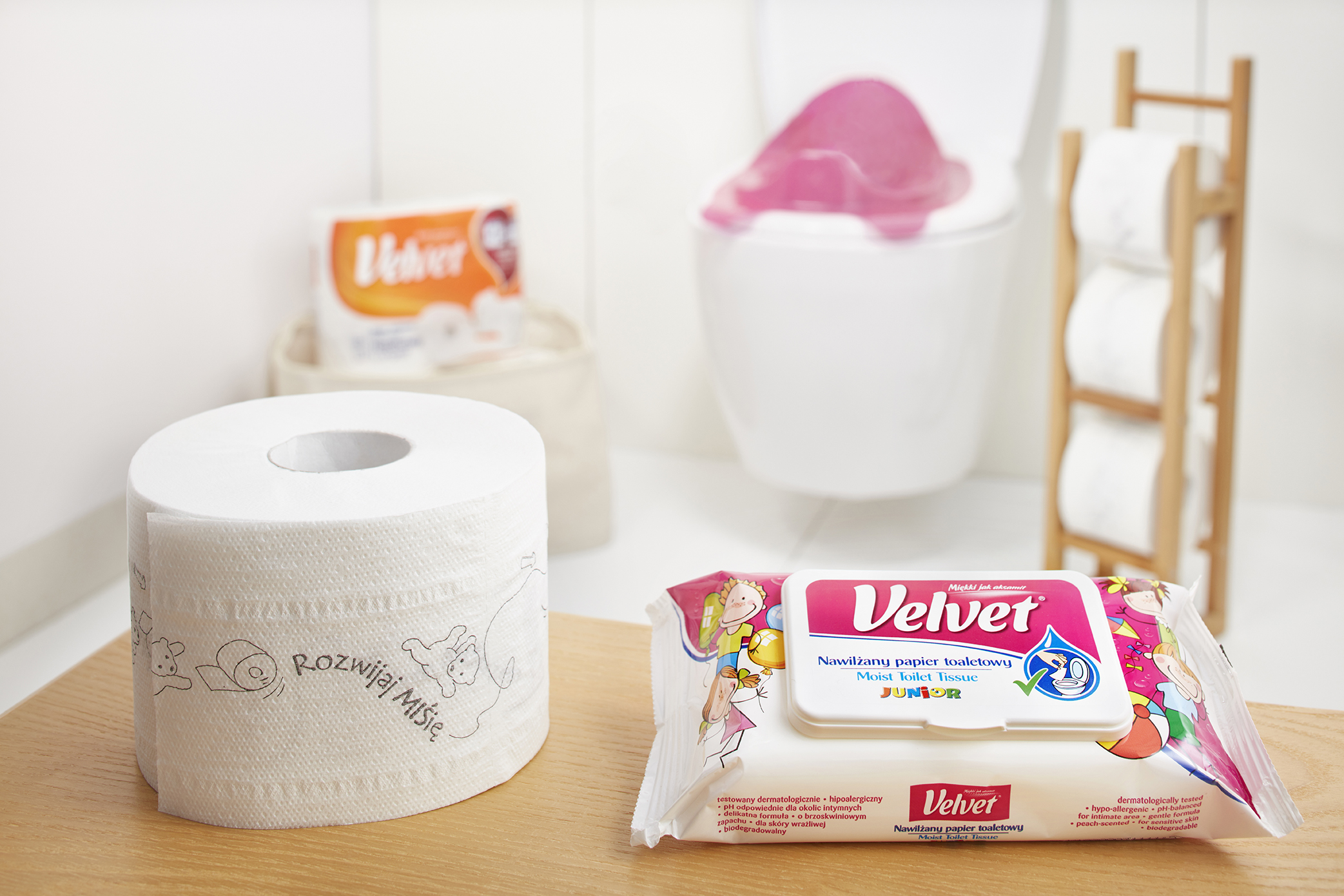 Camomile & Aloe Vera – a classic of its kind with a subtle fragrance. This version of moist toilet paper is suitable for the whole family. Thanks to camomile and aloe vera extracts, the product provides gentle care and is a perfect addition to everyday hygiene.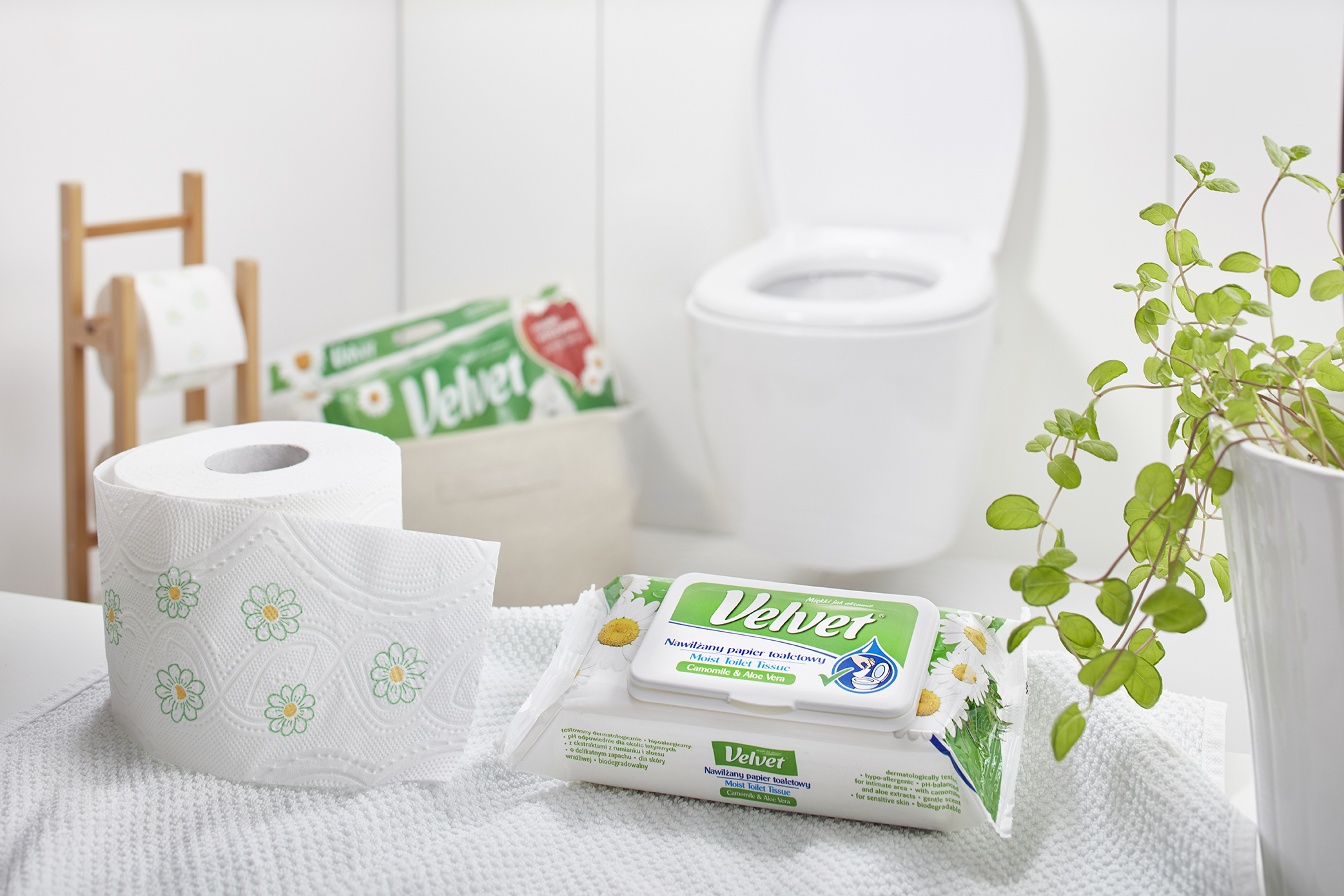 Duet Satisfaction – a variety of combinations for everyone
All versions of Velvet moist toilet paper can be paired with any traditional toilet paper roll. It's up to you to decide which Duet you want. Mix and match as you please and choose your favourite toilet products from Velvet's wide selection!
Duo Satisfaction – a perfect combo for everyone
Duet Satisfaction will undoubtedly work well in any home. With many different combinations, you can easily find a set for you and your family. The available types of moist paper are adjusted to the needs of women, men and small children. Bet on an effective combination and let yourself experience exceptional cleanliness and freshness!
Discover Duet Satisfaction and feel the difference!