The Duet Satisfaction
Like Sherlock Holmes and Watson, like Romeo and Juliet, like Jules and Vincent – just as iconic as these pairs is the Satisfaction Duo – dry toilet paper and moist toilet tissue.
Choosing this set, we reach for the latest standard of hygiene. The most effective, innovative, but above all, allowing to feel fresh and comfortable, anytime and anywhere we want.
Moist toilet tissue is definitely a product that should permanently stay in our bathrooms to guarantee the comfort of our family and guests. Combining the two toilet papers – dry and wet, is a system of hygiene that works the best and simply makes our lives easier. Once the duo is tried out, the difference is clearly noticed and no one wants to return to the old habits where only a regular roll of dry toilet paper was used. It's a set giving not only comfort and a feeling of refreshment, but also incredible convenience: moist toilet tissue is thrown into the toilet just like the standard dry toilet paper.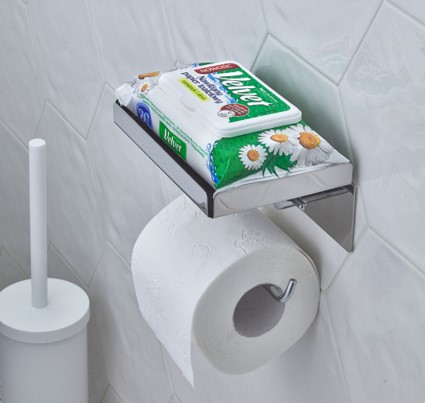 This duo is worth using not only at home. Moist toilet tissue can be kept in your bag or backpack and used together with dry paper, available in every (or almost every! ) bathroom at work and school, during a workout or a trip. It's important to enjoy full comfort and remarkable freshness wherever you go!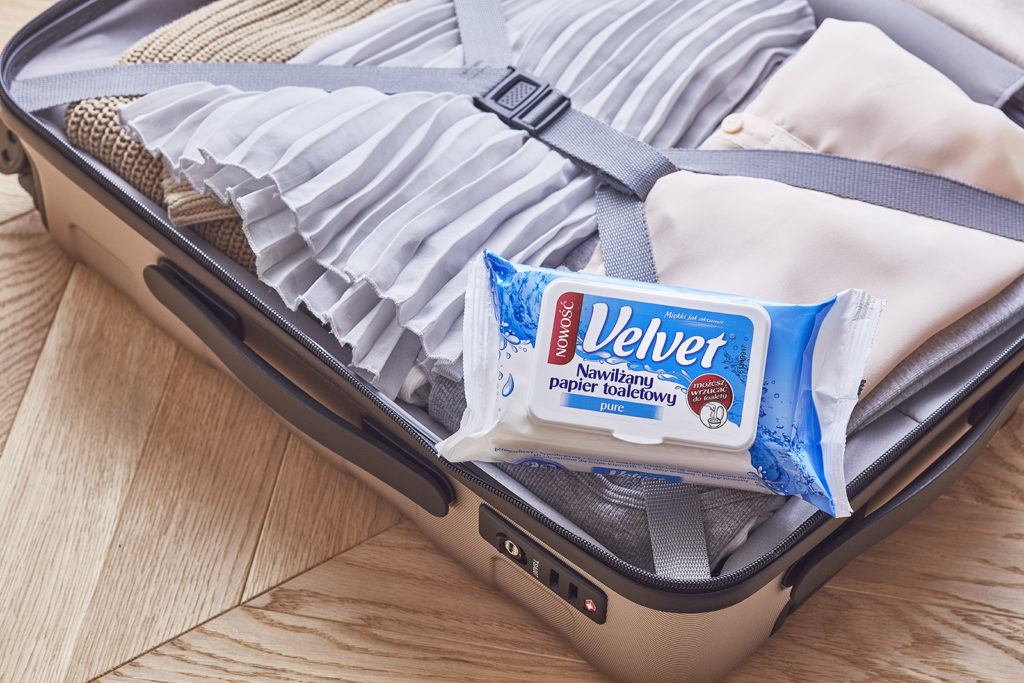 Moist toilet tissue is a new standard of cleanliness, hygiene and comfort. It has a pH suitable for intimate areas, contains lactic acid, is hypoallergenic and comes in several variations. Chamomile and Aloe Vera – a product suitable for the whole family – has been enriched with plant extracts and is charming with its fresh scent. The non-scented Pure version is the ideal solution for those looking for a more gentle product, cleaning effectively and mildly like water. The Junior version, on the other hand, thanks to its colorful packaging and a peachy scent, will certainly encourage many youngsters to learn how to use the toilet on their own. Each of the three options in the standard format (42 sheets) is very convenient to use: the handy packaging with a plastic cover protects the paper from drying out and the product itself is made of high-quality, biodegradable soft non-woven fabric that can be flushed down the toilet.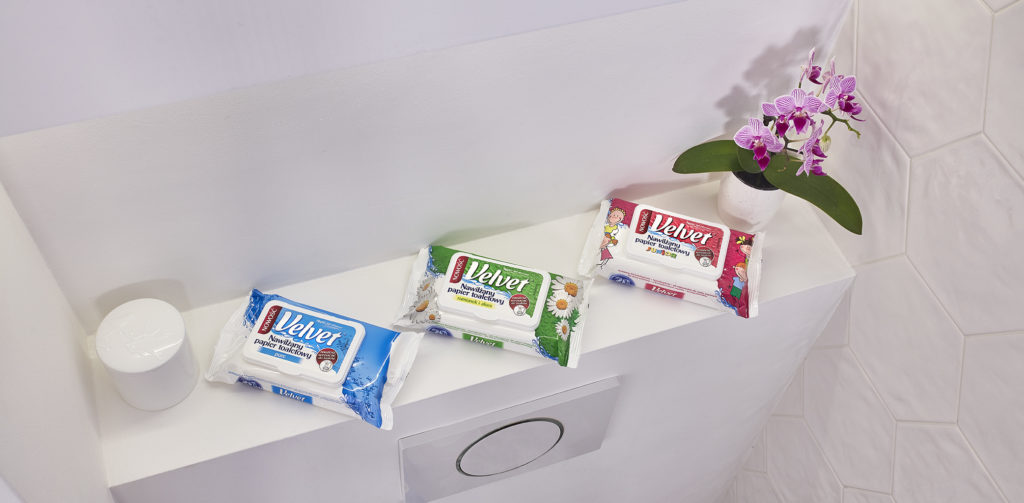 And what about the second element of the "Duo Satisfaction" set? Dry toilet paper is already an inseparable part of the bathroom equipment. Apart from fulfilling its main role, it can also serve as a decorative accessory, matching the interior design of the bathroom. In Velvet's wide offer we have various options to choose from: white rolls embossed with bears or nature-inspired patterns like chamomile flowers. When combined, the classic toilet paper creates an ideal duo with moist toilet tissue, that gives us a sense of comfort and self-confidence, as well as promotes a modern, complete hygiene set in our bathroom.
Modern hygiene and the possibilities offered by current cleaning products and hygienic articles are creating completely new standards. On a daily basis, we use different types of product combinations, because one complements the other, giving the best effect together. When we reach for hair shampoo, it's natural to choose the right conditioner for it. When buying toothpaste, we don't forget about the mouthwash, and while taking care of the face, we remember to match the facial cream with the right serum. The combination and use of two types of toilet paper, dry and moistened, is a complete novelty that changes the comfort and quality of the hygiene in the bathroom. It's worth to take advantage of these possibilities – for health and comfort, self-confidence, noticeable cleanliness and refreshment, and above all, for your own delight and… satisfaction.
The new dimension and standard of hygiene is the inseparable duo formed by the dry toilet paper and the moist toilet tissue.