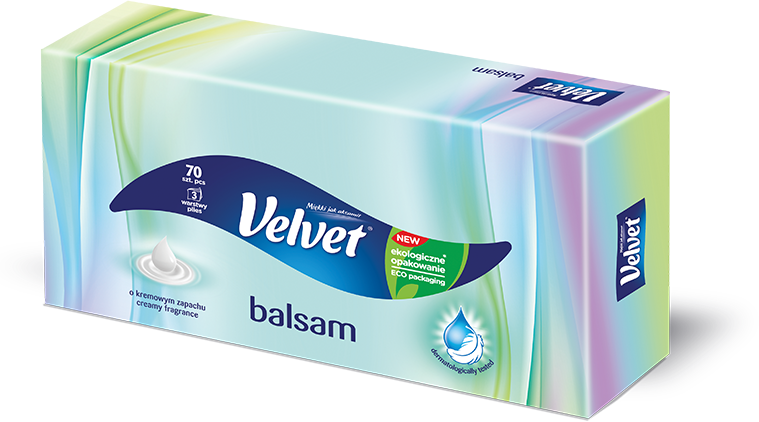 Facial tissues
Creamy fragranced balm
Velvet creamy fragranced balm tissues.
Extra soft and delicate tissues with added fragrant lotion, which creates a feeling of gentle care for the sensitive skin around the nose. Thanks to 3 layers of specially selected tissue paper, the tissues are extremely absorbent and durable, providing comfort even during a serious cold.
The product has been dermatologically tested. The product is PZH-certified.